March 26, 2014
Posted by:

BlueSkies

Categories:

Climate, Extreme Weather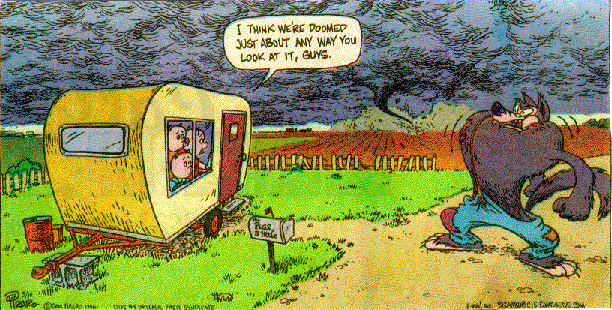 As March transitions to April, meteorologists throughout the country begin to turn their attention from winter weather to severe weather. Although severe weather can strike at any time (tornadoes have occurred throughout every month of the year), the peak of severe weather risk in the United States occurs during spring and summer.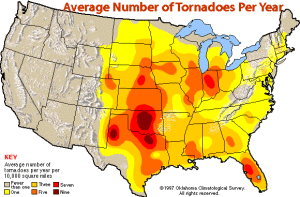 Warm air, humidity, and strong frontal systems are the fuel for severe storms, and all three of these ingredients begin to meet during spring – that most welcome transition from winter's bitter cold to summer's sweltering heat.
As southerly spring breezes push warm, humid air from the Gulf of Mexico northward and deeper into the heart of the North American continent, it inevitably clashes with cold, dry air pushed southward by powerful low pressure systems that swing across the country, refusing to give up winter's ghost. Where the warm, humid air meets the cold, dry air, explosively powerful thunderstorms often form.
Although we should ideally be prepared for severe weather at any time of the year, the onset of "storm season" offers an annual opportunity to refresh our emergency plans, supplies, and knowledge about severe weather.
When severe weather threatens, the National Weather Service alerts the public by issuing a severe weather watch or a severe weather warning. Severe thunderstorm, tornado, and flash flood watches and warnings are common during the spring and summer months.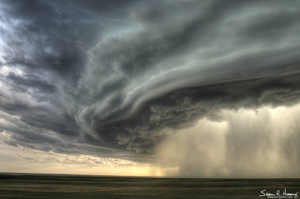 Watches are generally issued first, cover a large area, and indicate that conditions are ripe for the development of a particular type of severe weather. A watch does not indicate that severe weather is immanent at your location, just that such weather is likely to occur somewhere within the region for which the watch has been issued (the "watch box"). When a severe weather watch is issued for your location, be alert for rapidly changing weather conditions and prepare for the possibility of severe weather.
If a severe weather warning is issued for your location, start carrying out your emergency plan. A warning means that severe weather is bearing down. Tune in to your NOAA weather radio and local meteorologist to monitor the progress of the storm or weather event. Seek appropriate shelter and follow the recommendations issued with the severe weather warning.
Although emergency plans and supplies depend largely on the specific type of weather that you're preparing for, there are a few essentials necessary for all types of severe weather. These include: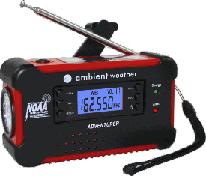 Flashlights in good working condition (check the bulbs if you haven't used the flashlight in a while)
A battery-powered or hand-crank radio that receives the NOAA weather bands ()
Spare batteries to fit your flashlights, radio, and/or cell phone charger
A supply of safe drinking water
A supply of food that requires little or no preparation
A battery-powered or hand-crank charger with appropriate connector for your cell phone
A complete first aid kit, including medications
Plastic sheeting, tarps, duct tape, and nylon rope for initial damage response
Additional information about compiling a complete disaster supply kit can be found at FEMA's Ready.gov .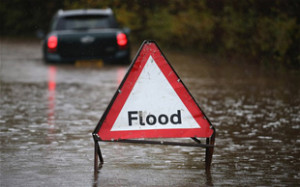 When severe weather strikes, you should be prepared for several hours to possibly days without electricity as well as possible disruptions in the supply of drinking water. During that time, you'll want to be able to receive weather and news updates as well as see where you're going (hence the radio and flashlights). Preparing for hurricanes is even more involved, and we'll cover that in a later post.
Some basic information about preparing for and responding to severe weather is provided below. For comprehensive information about preparing for severe weather, please visit FEMA's severe weather readiness website.
Basic Preparations and Plans for Different Types of Severe Weather: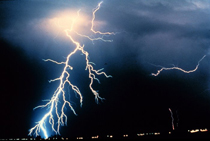 Severe thunderstorm and/or tornado – prepare a safe, sturdy place to shelter through the storm (small interior room on the lowest floor, basement, safe-room, etc); stock your shelter with your emergency supply kit; monitor NOAA weather bands and local news for storm updates.
Flood and Flash flood – remain cognizant of rapidly changing conditions; never cross a flooded roadway; seek higher ground if you are in the path of rising water
Lightning – seek shelter inside a building or vehicle (although avoid vehicles if there is a risk of tornadoes with a particular storm)
Hurricanes – know your home's vulnerability to wind, flooding, and storm surge; monitor the hurricane forecast closely; have a specific emergency plan in place; have a well-stocked disaster kit in place; prepare for both the possibility of sheltering in place as well as the possibility of needing to evacuate; if you are going to evacuate, begin making those arrangements at least 24 hrs before expected landfall.
Note: Blue Skies Meteorological Services presents on the topics of severe weather preparedness and the meteorology of severe local storms. We are also available to assist in the development of emergency plans tailored to the specific needs of your business as well as the weather and climatology of your region.